This product is currently not available.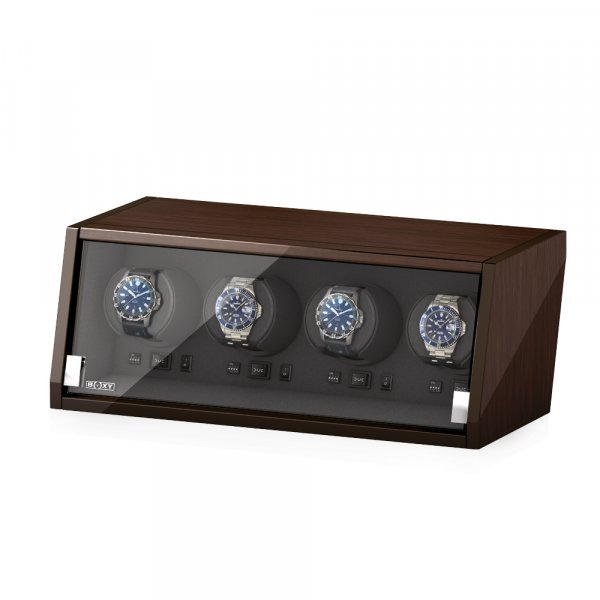 Beco Watch Winder Castle 4 Walnut
Model no.:

70002/129

Item no.:

PL112813
The watch winders of the Castle series are available for one, two or four automatic watches. The simple design and multi-layered lqcquered wood appears elegant and timeless. A special characteristic of the series is the LED lighting concept, which lights up the interior of the watch winder for 20 seconds when the touch sensor is activated. Individually programmable motors with belt drive and light sensor control ensure quiet and long-lasting operation and the gentle accommodation of almost all the popular automatic watches. Thanks to the foam cushions, this watch winder can be used for both ladies' and large gent's watches.
Watch winder for 4 automatic watches
LED-lighting with touch sensor (lighting switches off automatically after 20 seconds)
Turns to the right, left and alternating
650 to 3600 turns per day
Belt drive and light sensor control
Mains adapter included in the scope of delivery (110 V - 230 V)
Dimensions: 16.2 x 42.2 x 21.0 cm
Weight: 5 Kg
Depicted watches are not included in the delivery!
Similar items: