This product is currently not available.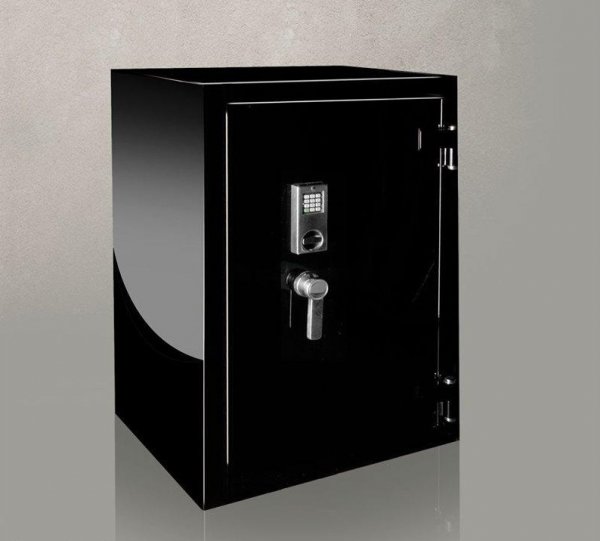 Heisse & Soehne Safe Individual No. 4
Model no.:

70019/37

Item no.:

PL109111
Heisse & Soehne safes are made to the highest specification in terms of security and design. They are available in a number of different colours to suit your needs. It is also possible to have a motif of your choice airbrushed on to your safe and, of course, we can design the interior to suit your requirements. That means you decide on the design, the number of drawers and shelves you would like and in what material. We help you stamp your own individuality on your safe. Heisse & Soehne safes are VdS-approved to classes I-IV.
Exterior:
Burglar-proof to European standard EN 1143-1
Tested in accordance with VdS 2450 - VdS class 1
Electronic lock with mechanical revision
High-gloss lacquer finish: black ice
Multiple fireproofing
180° opening angle / DIN right-hinged door
Interior:
Walnut lining
Display case for six modular watch winders
Three storage compartments separated by two glass layers
LED interior lighting
Swiss Kubik watch winder:
Single watch winder for six watches
Handy clasp system for either leather or stainless steel straps
Standard interval: 950 turns per day / alternating
Battery-operated (batteries not included in delivery; approx. battery life: 24 months)
Dimensions: 10 x 10 x 10 cm
Weight: 1 kg
Exterior dimensions (wxhxd): 70 x 105 x 61 cm (incl. fittings)
Interior dimensions (wxhxd): 53,5 x 90 x 35 cm
Approx. weight: 300 kg
Pictures are showing design samples - small differences may apply.
Depicted watches are not included in the delivery.
Please contact us to discuss details before purchasing.
Similar items: