This product is currently not available.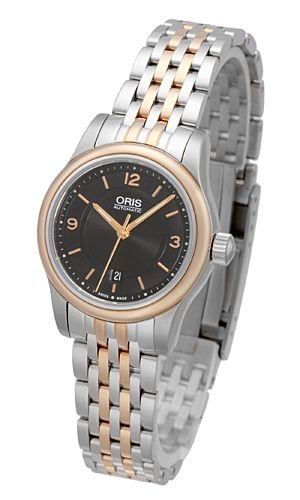 Oris Classic Date
Model no.:

01 561 7650 4334-07 8 14 63

Item no.:

PL107395
Oris Classic Date with the reference 01 561 7650 4334-07 8 14 63 being an exclusive offer on uhrinstinkt.com
Also known as: 561 7650 4334MB
It is the first choice for people with exquisite taste. A watch that captivates with simplicity and quality. It has a three-piece stainless steel case with a large crown and a dial with refined circle decoration, no-frills Arabic numerals and indices. The watch is available with black and silvered dial.