This product is currently not available.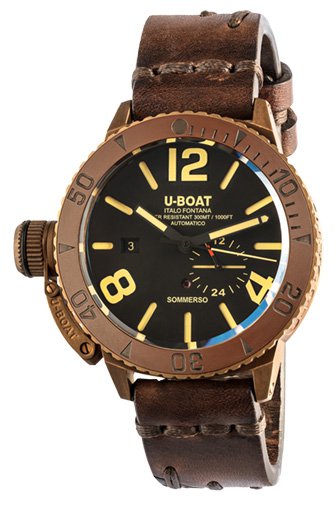 U-Boat Classico Sommerso Bronze
Model no.:

8486/C

Item no.:

PL122678

U-Boat Classico Sommerso Bronze with the reference 8486/C being an exclusive offer on uhrinstinkt.com
Ilvo Fontana, a skilled worker in precision instruments, received a prestigious commission from the Italian Navy. He was to design a new watch for their pilots. This challenge was to meet the high quality standards of the Navy and very precise technical specifications, but above all it was to guarantee maximum visibility and reliability in any light or weather conditions. However, unfortunate circumstances at the time did not allow this to happen. In 2000 Italo Fontana, Ilvo's grandson, came across the precious designs which became his inspiration for the first submarine watch.
Similar items: